Department of Business Education
I welcome you with a great pleasure, on behalf of all the staff and students of the Department of Business Education to our departmental web page.
The Department of Business Education, Waziri Umaru Federal Polytechnic, Birnin Kebbi, was established during the 1982/1983 academic session. The Department offers the Nigeria Certificate in Education (NCE) Business Education. The duration of the programme is three years. The objectives of the programme include:
To produce competent graduates who will be able to teach business subjects in secondary schools.
To equip our graduates for a life of work in the office setting.
To inculcate in our graduates entrepreneurial skills and competencies for self-employment.
In order to be eligible for direct admission into our NCE Business Education programme, a candidate should have a credit in English Language, Mathematics and any two business subjects in WAEC, NECO or NABTEB senior school certificate examination, at not more than two sittings.
During the 2019/2020 academic session, the Department has a total of three hundred and seventeen students. The Department has a well equipped and furnished Computer Laboratory, as well as a Model Office for practical lessons.
The Department of Business Education is blessed with well trained, dedicated and committed lecturers, who make teaching and learning very easy, in a friendly environment.
Dr. Yusuf Emmanuel
Head of Department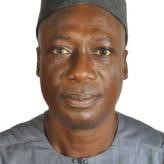 Dr. Yusuf Emmanuel
Rank: Chief Lecturer Qualification: NCE, BBEd, M. Ed, PhD (Business Education) Courses Taught: 1. Office Tech & Management Education 2. Office Management Phone Number: 08033114202 Email Address: yusufemmanuel170@gmail.com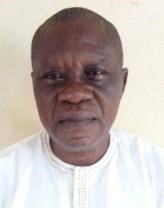 Ishaya Ishaku Peni
Rank: Chief Lecturer Qualification: NCE, B. Ed, MBA Courses Taught: Shorthand V Phone Number: 08036168964 Email Address: ishayaishaku56@gmail.com
Dr. (Mrs) Chinwe Edith Okafor
Rank: Chief Lecturer Qualification: NCE, B. Sc, M. Sc, MBA, PhD (Business Education) Courses Taught: S1. Entrepreneurship in Business Education 2. Auditing Phone Number: 08037797587 Email Address:cokafor77@yahoo.com
Abdulkarim Abdulkadir Attahir
Rank: Principal Lecturer Qualification: NCE, B. Sc, M. Ed (Bus Educ) Courses Taught: 1. Business Law 2. Principles of Management 3. Advanced Financial Accounting Phone Number: 08065552256 Email : attahirfillinge@gmail.com
Nasiru Usman Argungu
Rank: Principal Lecturer Qualification: NCE, B. Ed, MBA, (M. Ed in view) Courses Taught: On Study Leave Phone Number: 08067248850 Email : unasiru39@mail.com
Idris Abdullahi Mohammed
Rank: Principal Lecturer Qualification: NCE, M. Ed, (Bus Educ) (PhD in view) Courses Taught: On Study Leave Phone Number: 07039202054 Email : idrisbgd@gmail.com
Philip V. Uter
Rank: Chief Instructor Qualification: ND, HND, PGDE, M. Ed (Tech & Voc Educ) Courses Taught: 1. Business Education Practicum 2. Entrepreneurship in Business Education Phone Number: 08030534586 Email : uterphilip@gmail.com
Maryam Said Dalhat
Rank: Principal Lecturer Qualification: NCE, HND Courses Taught: On Study Leave Phone Number: On Leave of Absence
Nasiru Ibrahim
Rank: Lecturer I Qualification: NCE, B. Ed (Bus Educ) Courses Taught: 1. Typewriting I 2. Typewriting II 3. Word processing I 4. Word processing II 5. Word Processing 6. Info Tech/Computer Application Phone Number: 08066639238 Email :nasseribrahim@gmail.com
Adamu Alhaji Shehu
Rank: Lecturer III Qualification: B. Sc Ed (Economics) Courses Taught:1. Principles of Marketing 2. Computer Appreciation Phone Number: 07060886896 Email : adamushehu200@gmail
Gaddafi Shehu
Rank: Lecturer III Qualification: NCE, B. Sc Ed (Bus Educ) Courses Taught:1. Shorthand I 2. Shorthand II 3. Shorthand III 4. Shorthand IV Phone Number: 08064491318 Email : gshehu007@yahoo.com
Isah Danladi Ribah
Rank: Assistant Lecturer Qualification: NCE, B. Ed (Bus Educ) Courses Taught:1. Intro to Vocational & Technical Education 2. Fin Accounting I 3. Principles of Accounts Phone Number: 08038223914 Email : isahribah100@gmail.com
Ibrahim Abubakar
Rank: Assistant Lecturer Qualification: NCE, B. Ed (Bus Educ) Courses Taught:1. Office Practice I 2. Office Practice II 3. Methods of Teaching Business Subject Phone Number: 08038531931 Email : ibrahimsarkinfawa2019@gmail.com
Muhammad Isah Muhti
Rank: B. Sc Ed (Economics) Qualification: NCE, B. Ed (Bus Educ) Courses Taught:1. Commerce I 2. Entrepreneurship Phone Number: 07031635767 Email : muhammadisahmuhti@gmail.com