DEPARTMENTAL PROFILE OF MARKETING DEPARTMENT
The Department was established in 1992, having broken out of the Department of Business Administration.
The National Diploma (ND) and the Higher National Diploma(HND) in Marketing programmes is designed to produce middle level management personnel with the relevant theoretical and practical knowledge to efficiently carry out middle level marketing activities in industry public service and as entrepreneurs.
The entry qualifications into the programmes are WASC, NECO, GCE'O' level or the senior secondary certificate (SSS) or their equipment with five credits including English language and Mathematics (literature in English and oral English are not acceptable in place of English Language) and three other subjects from economics, Business methods principles of Accounts, commerce, History, statistics, geography, Government, Agric Science/Biology and National Diploma from recognized institution in
Our diplomats can work in industry, public service and as the curriculum structure and content is provided by NBTE, Departments are encourage to enrich the minimum guide of the NBTE.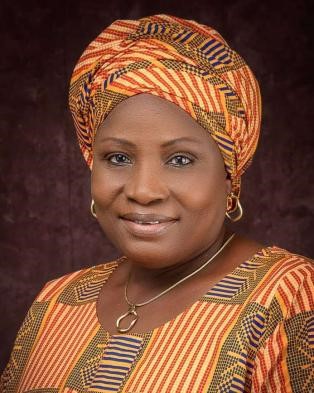 Dr. Victoria Masi Haruna Karatu (NIM,ASNIM,TRCN)
Rank: CHIEF LECTURER
Qualifications: ND – MKT (1983), HND MKT Kaduna (1987) MBA (UDUS) 2000 PGDE (UDUS)1996, PGDM (UDUS)1998 NYSC-1988, Ph.D2016 3/4/2003, 1/1/2017 PhD Mkt, PDE, PGDM MBA, HND Mkt, ND Mkt, MNIM (NTC) AMNIM 2009
Research Interest: International Marketing, Sales Management, advertising Practice and Technique, Principles of Marketing, Behavioural Aspects of Marketing.
Email: victoriaharuna@yahoo.com
Phone: 08038357059
Nwakaji Christopher
Qualifications: B.Sc Marketing (UYO)1998 MBA 2002(UDUS), PGDE (NTI) 2007 25/01/1999, 1/01/2016, MBA
Rank: PRINCIPAL LECTURER AMNIM 2006 AMNIMN MIRDI 2003
Research Interest: International Marketing and Environmental Marketing
Email: nwakajichristopher@gmail.com
Phone: 08032167513
Abass Abibu Oshoke
B.Sc.Marketing UNIPORT (2000) M.Sc. Marketing Mgt. 2008 UNIBEN PGDE (2006) NTI NYSC 2000 28/02/2002 1/01/2017 M.Sc
Rank: PRINCIPAL LECTURER MNIMN 2010 MIRDI2016
Research Interest: Marketing Management, Strategic Marketing, Policy Formulation, Purchasing & Material Mgt. and Behavioural Aspect of Marketing.
Email: abassabibu@gmail.com
Phone: 08035838743, 09057275504
Abba Aji Abba
B.sc Mgt (MKT option) Maiduguri -2009 NYSC 2010 11/10/2012 1/1/2015 B.Sc
Rank: Lecturer II
Research Interest: Public Relation and Marketing of Financial Services.
Email: abbajiabba@gmail.com
Phone: 08039670929
Abubakar Aliyu
B.sc Bus Admin (MKT option) ABU 2008 NYSC EXEMPTED 2011 11/10/2012 1/1/2015 B.Sc
Rank: Lecturer II
Research Interest: Principle of selling, Marketing Environment and Societal Marketing.
Email: bnaliyukargi@gmail.com
Phone: 09028377292
Umar Farouk Musa
B.sc MKT. ESUT NYSC EXEMPTED 2011 11/10/2012 1/1/2015 B.Sc
Rank: Lecturer II
Research Interest: Advertising Practices.
Email: musaumarfarouq@gmail.com Phone: 08033919670
Hilary Mbeyeojume
B.sc MKT. Ajaiyi Crowther University NYSC 2016 09/09/2016 Nil B.Sc
Rank: Lecturer III
Research Interest: Internet Marketing.
Email: hillzzreal@gmail.com
Phone: 08035622773
Sani Umar
HND Marketing , 2006 3/08/2002 1/1/2019 HND
Rank: Senior Technologist
Research Interest: Marketing Practice and Consumer Behaviour.
Email: saniumar@gmail.com
08068982637
PMB. 1034,Birnin Kebbi, Kebbi State.