Department of Metallurgical Engineering Technology
The department of Metallurgical Engineering Technology was established in 1981 with 50 National Diploma students admitted that session. This happened 5 years after when the Institution was (referred to as Sokoto State Polytechnic) established (1976). The Department started running HND program in 1984 with 26 students. Since then, the department has continue to grow.
The Department has different areas of specialization, which are summarized according to the following labs/workshops: Corrosion Lab, Metallography Lab, Material Testing Lab, Mineral Processing Lab, Welding workshop, foundry/forging shop, and welding shop. The Department has enough manpower to handle all the departmental courses at theoretical and practical levels. The admission requirements into the department are as shown below:
a) Admission Requirements for National Diploma (ND)
Five (5) Credits in SSCE/GCE 'O' Level in English, Mathematics, Physics, Chemistry and any of Biology, Agric Science, Technical Drawing, Metal work, Economics, Geography Computer science and Basic Electricity.
Prospective candidates must have sat for JAMB and scored the required JAMB scores, which may range from 120 and above.
b) Admission Requirements for Higher National Diploma (HND)
Prospective candidate must have a National Diploma at Distinction, Upper or Lower Credit in metallurgical, mechanical engineering, Chemical Engineering, Welding and Fabrication Engineering or Foundry Technology plus one year post-qualification experience; OR two years for an ND at Pass level; and
The candidate must have Five (5) Credits in SSCE/NECO same as for ND in (a) (i) above.
Dr. Evarastics Polycarp (HOD),
Rank: Principal Lecturer
Qualifications: B.Eng., M.Sc. Met. Engineering (A.B.U), PhD. Materials Engineering (Universiti Malaysia Perlis)
E-mail: epolycarp@yahoo.com , epolycarp@wufpbk.edu.ng
Phone Number: +2348069419011
Specialization and Research interest: Corrosion, powder metallurgy, Ferrous Physical Metallurgy, and Materials Science.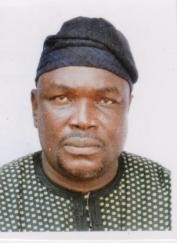 Engr. Mamaki Usman Peni (Dir. COE)
Rank: Chief Lecturer
Qualifications: HND, M.Sc. Metallurgy
E-mail: mamakipeni94@gmail.com
Phone number: +2348033053194
Area of Research Interest: Physical metallurgy, Forming Process, and Corrosion.
Engr. Tukur Shehu
Rank: Principal Lecturer
Qualifications: MSc. Met.UK, PGD Met. FUT Min na., PGD Mgt. UDUS., PGD ED. NTI., HND Met. Poly Sok., ND Mech. Poly. Sok., ND- Computer Sci.
E-mail: tukurshh@yahoo.com
Phone number: +2348162129441
Specialization: Foundry Technology and Materials Science
Engr. Bello Usman
Rank: Chief Instructor
Qualifications: HND Metallurgy
E-mail: bellogoru@gmail.com
Phone Number: +2348136466363
Interest: Iron- and steel-making
Engr. Aliyu Isah
Rank: Lecturer 1
Qualifications: B.Eng., M.Sc. Metallurgy (A.B.U)
E-mail: engalisa@yahoo.com
Phone number: +2348036419460
Area of Specialization and Research Interest: Physical Metallurgy, Composite Materials
Mahdi Sani Udu
Rank: Lecturer III
Qualifications: B.Eng. Metallurgical Engineering
E-mail: snmahdi31@gmail.com
Phone number: +2348067801665
Interest: Mineral processing and Strength of Materials.
Rufa'i Dahiru
Rank: Lecturer II
Qualifications: B. Eng., Met., M.Sc. Mat. & Met. Eng'g (in-view)
E-mail: rufaidahiru82@gmail.com
Phone number: +2348038859256
Interest: Physical Metallurgy
Tukur Nagande Abubakar
Rank: Chief Technologist
Qualifications: HND mechanical, B.Sc Mechanical
E-mail: tukurnagande02@gmail.com
Phone number: +2348080216549
Specialization: Foundry and Materials Testing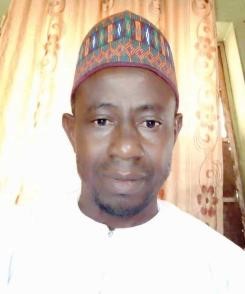 Sani Ibrahim
Rank: Assistant Chief Technologist
Qualifications: ND Metallurgy, HND Mechanical
E-mail: saniibrahim543@gmail.com
Phone number: +2348166937071
Specialization: Material Testing
Engr. Lasisi Shuaibu
Rank: Assistant Chief Technologist
Qualifications: HND Metallurgy, M.Sc. Metallurgy
E-mail: mallamyobe@gmail.com
Phone number: +2348036239918
Area of Research Interest: Corrosion Engineering and Physical Metallurgy
Shehu Malami
Rank: Principal Technologist
Qualifications: HND Metallurgy
E-mail: mshehu654@gmail.com
Phone number: +2348097640926
Interest: Welding
Mailafiya Luka
Rank: Senior Technologist
Qualifications: HND Metallurgy, B.Sc Mat. & Met Eng'g (in-view)
E-mail: lukalafiya@yahoo.com
Phone number: +2348029429337
Specialization: Corrosion Science and Mineral Processing
Tijani Nuradeen
Rank: Technologist II
Qualifications: ND Metallurgy, HND Mechanical
E-mail: tjkhalid55@gmail.com
Phone number: +2348130981943
Specialization: Materials Testing
Shamsudeen Sani
Rank: Technologist II
Qualifications: HND, Metallurgy
E-mail: s.sani0157@gmail.com
Phone number: +2348038688071
Specialization: Metallograpgy
Yahaya Umar
Rank: Technical Officer
Qualifications: ND, Metallurgy
E-mail: yahayaumar1983@gmail.com
Phone Number: +2347061307809
Interest: Metallography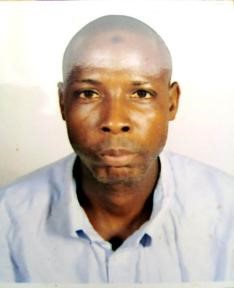 Abdullahi Nagande Mogammed
Rank: Foreman
Qualifications: Trade Test II (foundry)
E-mail:
Phone number: +2348163728775
Interest: Foundry
Janet Bamiloye
Rank: Senior Secretariat Assistant (1)
Qualifications: Diploma, Business study, Typist (T.GRD. 1)
E-mail: janetbamiloye@gmail.com
Phone number: +2347067779692